The Honest Review List of the 5 Best Memory Foam Mattresses in 2018
Memory foam mattresses may have been created by the National Aeronautics and Space Administration (NASA) for its airplane seats, but it has gained popularity as a highly in demand material for mattresses. This is not surprising though, considering that it is soft and absorbent. It also easily molds to the body's contours when pressure is applied, and then return to the original form once the pressure is removed.
Not too many people, however, know that memory foam has applications in many areas including shoes, helmets and even prosthetics. Today, it is more popular as a material for mattresses and pillows. It is used alone or in combination with other materials. Among the very first companies that made use of memory foam was Fagerdala World Foams for their product Tempur-Pedic Swedish Mattress.
Memory foam has special properties that are somehow beneficial in sleeping. A sleep specialist at the Minnesota Sleep Institute said memory foam relieves pressure points and can help improve the quality of sleep. The National Sleep Foundation agrees that the contouring ability of memory foam can help relieve back pain. [1]
More people are turning to memory foam mattresses because of its increasing popularity. Mattresses made of this material do not only reduce tossing and turning but when combined with other materials, can even reduce overheating. They also provide more support and provides a restful sleep even for those who sleep with a partner.
While there are issues related to the odor of memory foam, manufacturers have started to use other ingredients to reduce its odor including activated charcoal, green tea extract, and aloe vera. Despite these issues, people who have health problems prefer memory foam mattresses for back pain. Whether you are a back sleeper, a side sleeper or a stomach sleeper, you would benefit from the comfort and support provided by a memory foam mattress.
Among the most in demand, today are queen memory foam mattress and twin memory foam mattress. Sleep experts can attest to the benefits of getting memory foam for those who need an ergonomic mattress for back and other body pains. What is important is that you know your body issues and your sleep habits, so you know which memory foam density will work best for you.
Sleep experts agree that no single mattress is perfect for all. This simply means each one requires a different mattress. If you are concerned about not being able to get quality sleep because of back pain, then you will be better off with some of the best memory foam mattress in this list.
---
#5 – Wright Mattress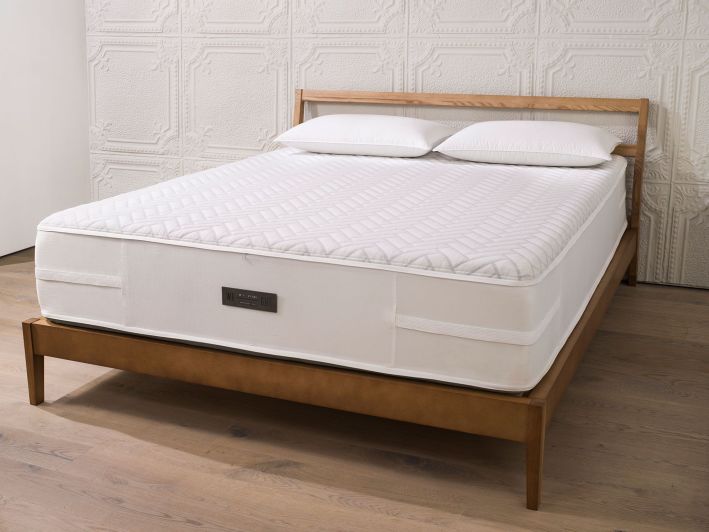 Number five on our list of the best memory foam mattress in 2018: The Wright Mattress. If you have enough budget for the best mattress then the Wright Mattress is a great option. It is a luxury mattress but you are assured that you are getting your money's worth. It has established a new craftmanship standard when it comes to foam mattresses with its multi-layer construction consisting of four layers of memory foam. It has taken the company years to perfect the research and development for this mattress and they surely got it right.
The Wright Mattress is a good choice if you want a thick but soft mattress that provides the best comfort regardless of your preferred sleeping position. No need to start the morning with a foul mood just because your partner keeps on tossing and turning, and you, in a constant state of discomfort. The mattress makes use of a technology that reduces movement and motion transfer.
Don't worry about not getting enough support just because this mattress is on the softer side since its manufacturer has found that perfect balance of bounce, support, and comfort. After all, it took them 27 iterations to test the mattress to provide you with the optimal balance that will help you get quality sleep.
The Wright Mattress is fitted with 3 open-cell foam which is infused with gel particles that conducts heat to make it breathable. With this material, your mattress does not only draws the heat away from the body but it also disperses it quickly to give you that cooling sensation.
To ensure that the mattress lives up to its reputation as a cooling mattress, the company tracked the sleep of an army of people for over two years. The testing of sleep quality continued until they found the perfect combination that allowed them to refine and perfect the mattress so that it is able to provide consumers uninterrupted and quality sleep.
Whether you prefer to get a queen memory foam or a twin memory foam, you are guaranteed a perfect combination of bounce, relief, and comfort with the Wright Mattress. With this mattress, you get that floating feeling, but without sinking in the mattress.
---
#4 – Bear Mattress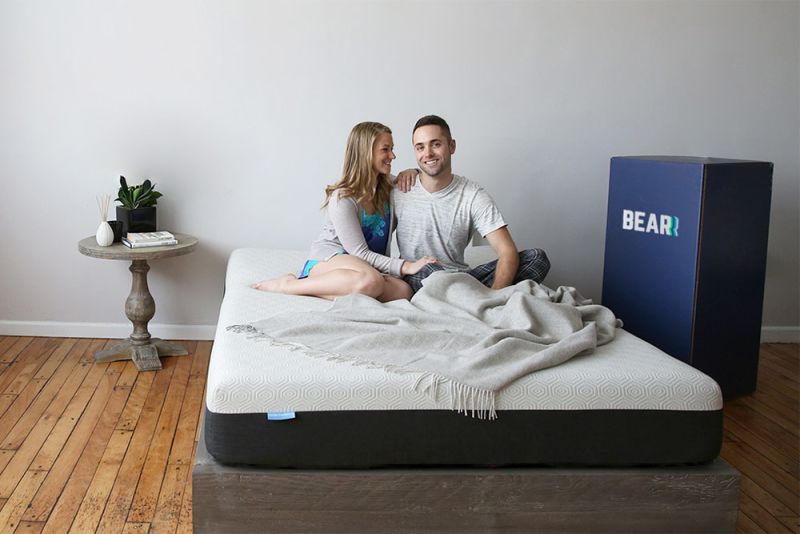 Number four on our list of the best memory foam mattress in 2018: The Bear Mattress is an ideal fit for people who lead an active lifestyle, but who want quality sleep to get them ready for the next adventure. Whether you are a fitness buff or into an extreme sport, you will benefit from the medium firmness level offered by this memory foam mattress.
The memory foam used for the Bear Mattress is infused with graphite-gel so it is a perfect cooling mattress that is just right for you. It even has a Celliant cover to provide the maximum level of cooling while providing enough support for all body shapes. It's not just a cover but it helps faster recovery by redirecting the natural energy of the body. The Infrared Yarn technology of Celliant has been determined by the United States Food and Drug Administration as a medical and wellness product. The technology has been proven as an effective product for sleep quality as it enhances the oxygen levels of tissues.
The Bear Mattress is also made of a Response Foam and Transition Foam to provide spinal alignment. It has the right bounce so it offers pressure mapping for the body, providing pressure point relief. You are also assured of your money's worth because this mattress is very durable, thanks to the high-density support foam.
If you want to give back, then this is your chance to do that. With every Bear Mattress sold a certain percentage would be given to the organization Good Sports. The organization provides physical and sporting activities to children.
---
#3 – Amerisleep Mattress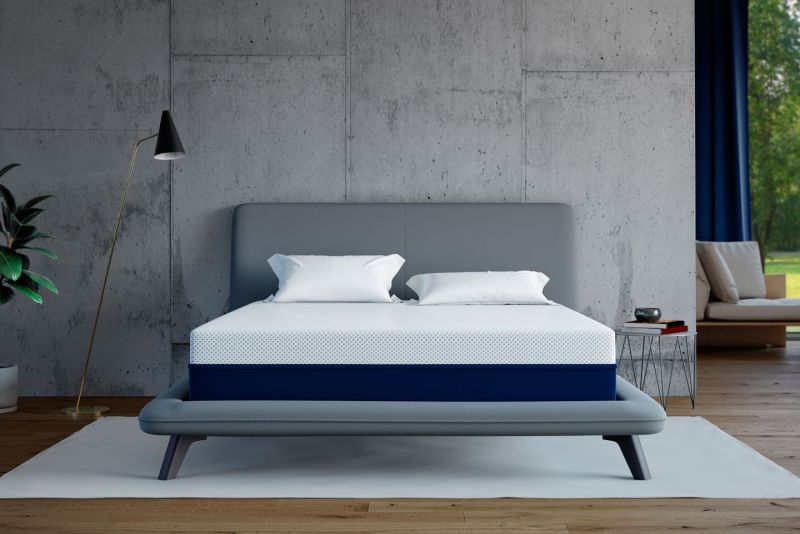 Number three on our list of the best memory foam mattress for 2018: Amerisleep. Nothing beats the Amerisleep Mattress when it comes to providing you quality sleep whether you are a side sleeper or you prefer to sleep on your back, or if you change sleeping positions. This memory foam mattress is known for taking extra effort in producing mattresses that stand out in the market in terms of looks and quality.
One of the best memory foam mattresses you can rely on is the Amerisleep AS4 Mattress which boasts of a Celliant-infused cover. It is made of a four-inch Bio-Pur Memory Foam with a four-pound density, a one-inch affinity layer with a 1.65-pound density Surface Modification Technology and a seven-inch base layer made of Bio-core foam with a density of 1.8 pounds. Surface Modification is responsible for the improved airflow of the mattress which keeps you cool through the night.
The Celliant cover is a sought-after feature for every mattress since it is known for its ability to improve recovery for those suffering from pain. Take the case of athletes who swear by the healing effect of the Celliant technology when used on their apparel and gear. But more than that, this mattress is a steal because it keeps you cool and gets you into that comfortable sleeping mode.
Amerisleep is one of the best memory foam mattresses in town and you only need to ask consumers who have already tried the product to know if it deserves a second look. With the good reviews this mattress is getting, it is no longer a surprise why the manufacturer is offering a 20-year warranty on its product. Best of all, they offer a full replacement of the mattress within 10 years which gives you the best value for your money.
There are several factors to consider before you choose the perfect memory foam mattress for you and your family. These five mattresses have similar features but each one also offers a distinct feature that might be attractive to you. While the overall construction and quality of the mattress matters, the price is also a consideration. But if the mattress provides you great sleep for years, then you will agree that cost is not a problem at all.
---
#2 – Nectar Sleep Mattress

Number two on our list of the best memory foam mattress in 2018: The Nectar Mattress [2]. The Nectar mattress is a good money for value because you can get one at a very affordable price depending on the ongoing promotions. Some people are hesitant about even considering a memory foam mattress but this is one mattress that will do your body good without breaking the bank. If you tend to overheat while sleeping then the Tencel cover of this mattress is guaranteed to keep you cool for a long time. The quality cover does not only ensure the right sleeping temperature, but it also keeps the bedbug away.
Like most memory foams, this mattress is known for adjusting to your body's contours so you sleep more comfortably. The quilted gel memory foam ensures that the mattress allows air circulation and is more breathable. And since your weight is distributed evenly on the mattress, you can expect relief from your pain pressures.
The lush foam used by Nectar on its memory foam mattresses is a premium foam used for medical applications. But no matter what the cost, this foam is used in the Nectar mattress to allow a more cooling effect on the mattress. Your bed may be soft, but you will never get that sinking sensation since the firmness of this mattress is just right.
The base layer of this memory foam mattress is not only dense but it is also breathable. To help you make an informed decision, the Nectar mattress is made of a four-layer foam including a viscoelastic memory foam, hi-score grade transition foam, high vegetable base support foam and a Tencel fiber cooling cover.
---
#1 – Novosbed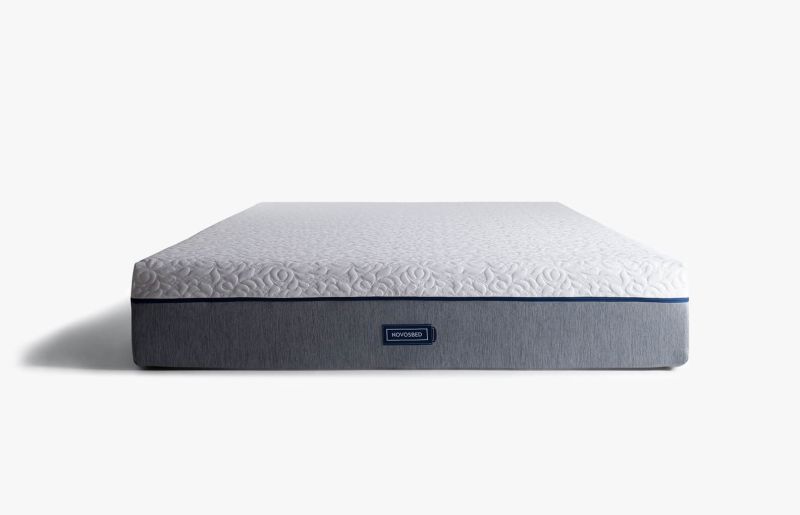 Number one on our list of the best mattress for 2018: Novosbed. Want a quality memory foam mattress but don't have the time to hop from one store to another? Check out Novosbed as the company ships directly to its customers. To get the best memory foam, you have to identify the specific firmness level that will work for you. Novosbed is the right choice as it offers three levels of firmness and comfort for its customers.
The top two layers of the Novosbed mattress boasts of a four-inch memory foam to provide maximum relief. The thin and washable cover is made of a breathable blend of polyester material that includes Tencel. Aside from protecting the memory foam mattress from dirt, the cover helps to draw away moisture to provide the body with cool comfort during the night. Aside from the feel-good feeling that you get when you use the mattress, the eye-catching pattern is also an aesthetic wonder.
Depending on the firmness you opt for, the Novosbed mattress can consist of several layers including an Ultra-Dense Airflow Memory Foam and a seven-inch base made of Premium Support Foam. You might want to order a firmer mattress if you sleep on your stomach for maximum comfort.
This is the perfect mattress for you if you have a sleeping partner that keeps you awake all night with the tossing and turning. It provides a higher level of support without being too rigid. This mattress boasts of a Motion Transfer Reduction feature that allows you to have a restful sleep even if you have a restless partner.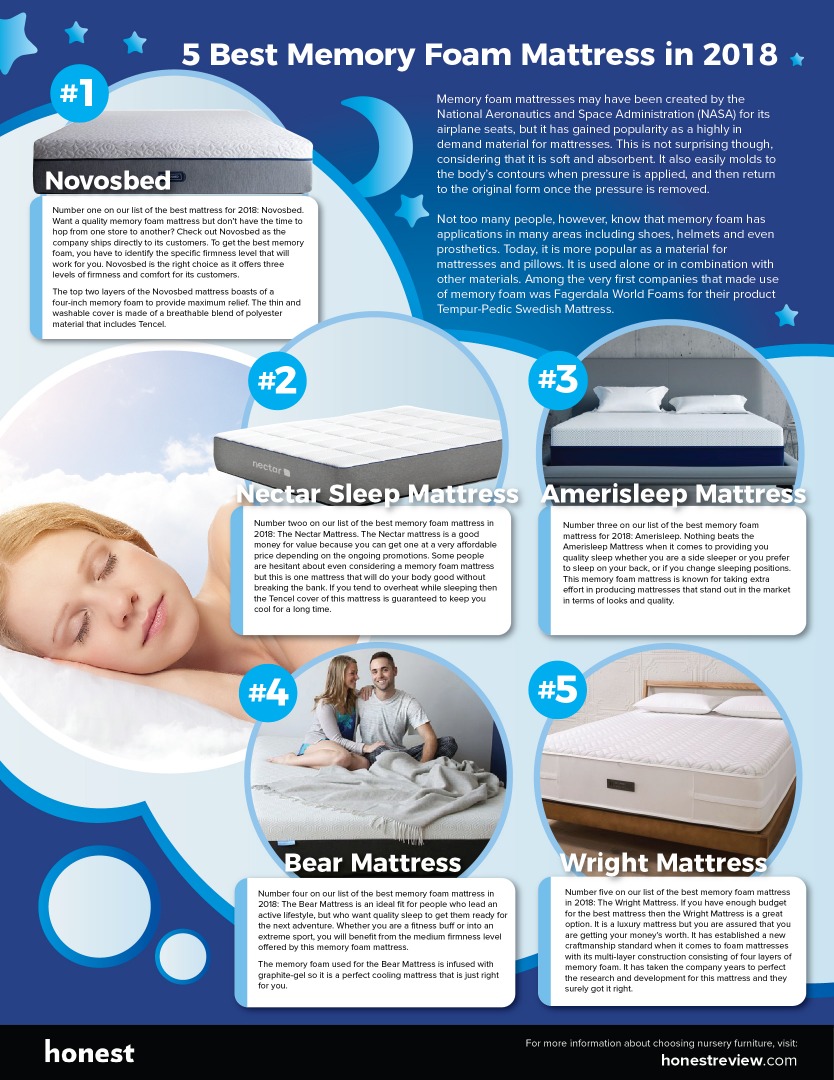 Resources;
[1]   Annie Stuart. SLEEP DISORDER TRENDS: Sleep Apnea Leg Cramps Insomnia Restless Legs Syndrome Narcolepsy Snoring. Retrieved from 
Disclaimer;
[2]  Please note, some of the owners of Honest Review may also work for completely separate company(s) that have, in the past, or possibly in the present, consulted in some form with this company or an owner(s) of this company.  This external relationship has no bearing on Honest Review, this website, this rating, or our editorial content.  Our proprietary irlRank governs our review process and top mattress ratings.